Student Accounting Course Champion in Lampung English Festival
Yuliana (Coed Prodi accounting) became champion in Lampung English Festival in the category of Adult Division Speech Competition.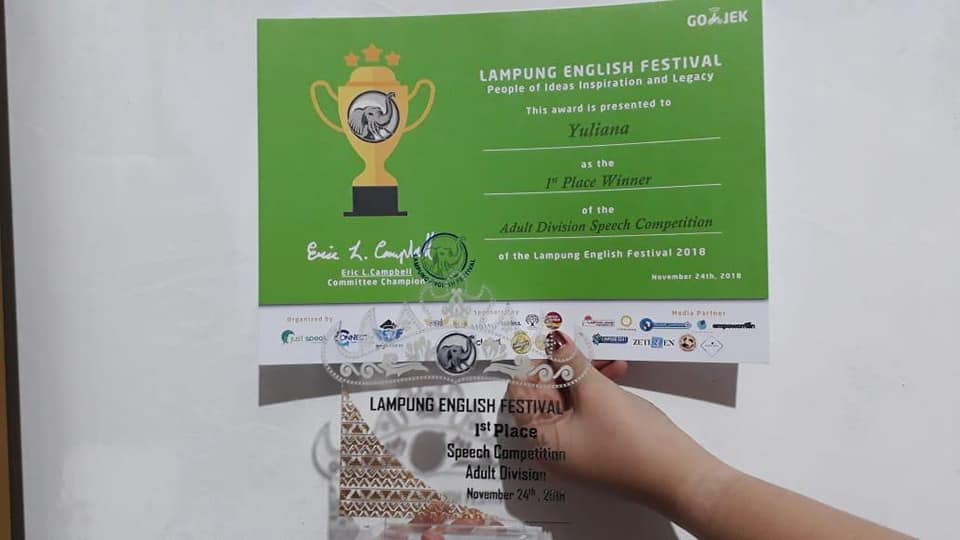 Lampung English Festival itself holds some kind of race that is speech, spelling bee, newscasting, translating, scrabble, and poetry reading. The results of these Championships prove that university students of courses of accounting University of Bandar Lampung quality not only in the accounting field of study but also in the United Kingdom as the language mastery of foreign languages which are currently very obliged to master.