ICEBFG (International Conference on Economics, Business, Finance, and Governance) 2018
University of Bandar Lampung (UBL) by the Faculty of Economics and business (FEB) collaborated with the University of the Peloponnese HTEI – Greece, University of the State Fiscal Service of Ukraine, the Ukraine and the University of Lodz, Poland organized activities of The First International Conference on Economics, Business, Finance and Governance (1st ICEBFG) 2018.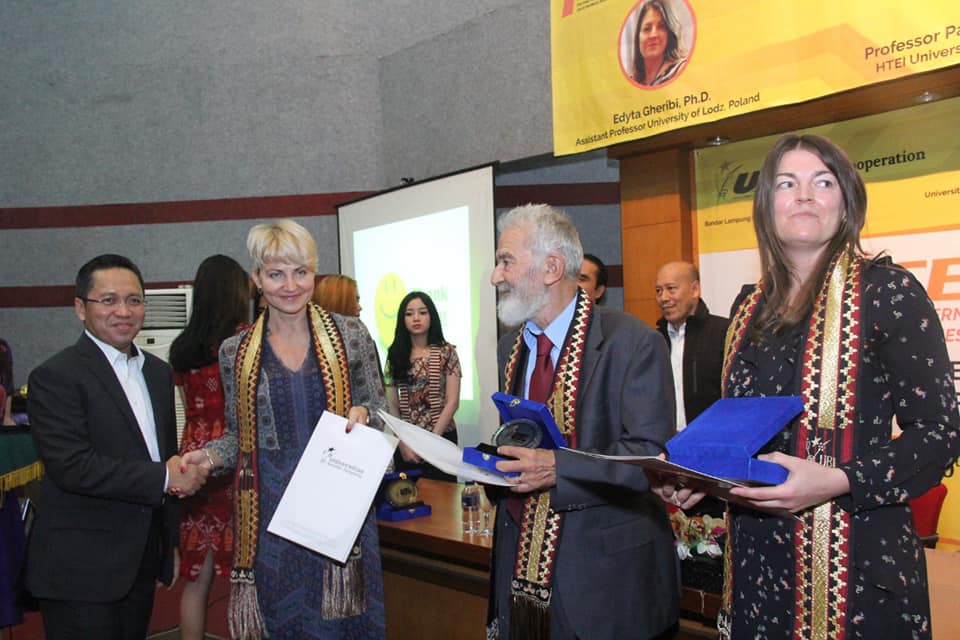 The theme of the International Conference on Economy, Business Sustainability, Finance and Good Governance In this Era of Disruptive implemented in a campus Auditorium Dra. Hj. Sri Hayati Barusman Graduate UBL, Thursday (20/09/2018).
In its report the Dean FEB UBL Dr. Andala Rama's son Barusman, SE, MA. The EC, which won became the Head of Organizing Committee 1st ICEBFG 2018 says this activity the first time held in Lampung.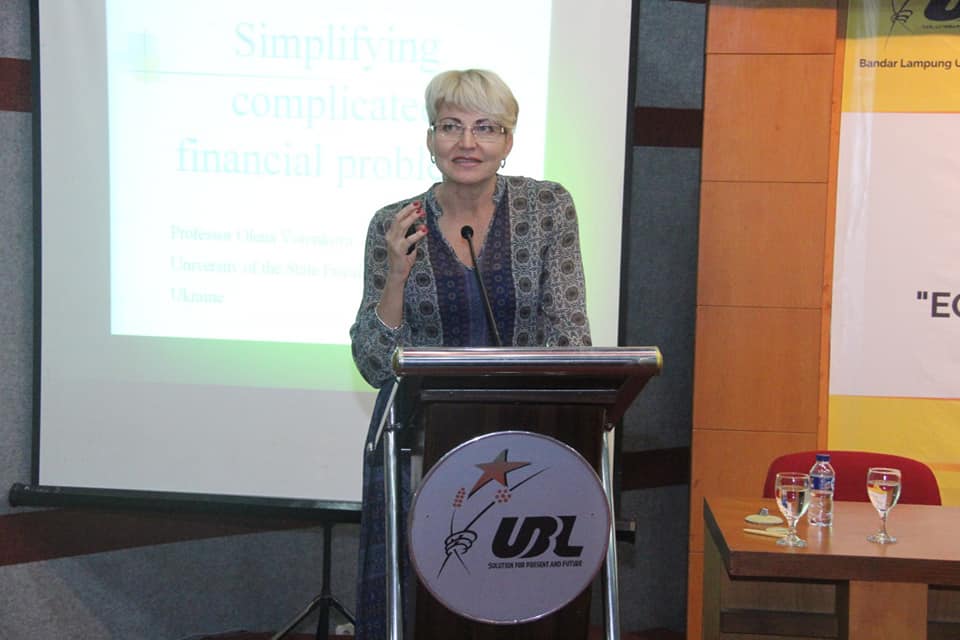 "1st ICEBFG 2018 that addresses economic, business, financial and Government is the first International Conference was held and was an honor for FEB UBL to host this event.
Three international resource, namely Professor Papakonstantinidis Leonidas from HTEI University of the Peloponnese, Greece, Professor Olena Voronkova from the University of the State Fiscal Service of Ukraine, Ukraine and Assistant Professor Edyta Gharibi, Ph.d. from Poland became the keynote of this activity, "bright Andala.
The Rector Of The UBL, Dr. Ir. Joseph s. m. Barusman in his opening greeting activities 1st ICEBFG apresiasinya say the 2018 venue over these activities.
"I say appreciation to top this UBL FEB this event and welcome to all the guests present were mainly from overseas in Lampung province, may be able to stay longer and enjoy the beautiful sights in Lampung, "said Joseph.
"The themes raised in this International Conference is extremely relevant to the circumstances which occurred in various fields at this time.
There the situation changes very quickly and also the instability in a variety of fields that must be rapidly anticipation and we also find the solution, especially in the fields of Economics, business, finance and Government.
Through this Conference we can mutually get knowledge through research studies mainly from speaker keynote speaker, "added Joseph.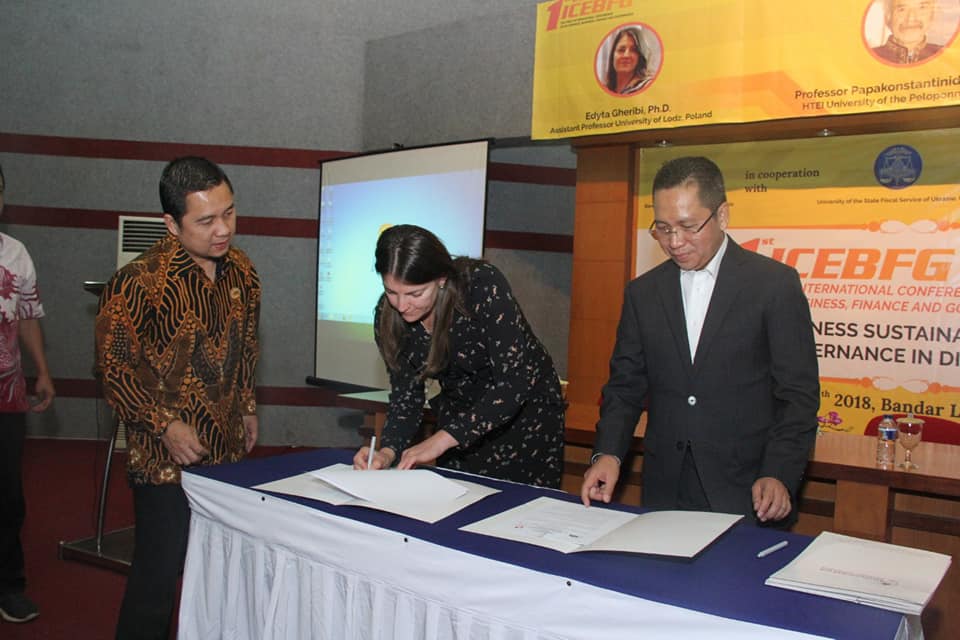 Also attended in this activity throughout the Vice Rector, deans and professors as well as students especially from management and accounting courses FEB UBL.


This article has been broadcast in tribunlampung.co.id with the title of the three countries Cooperate, the UBL International Conference Title 1st ICEBFG 2018, http://lampung.tribunnews.com/2018/09/20/gandeng-tiga-negara-ubl-gelar-konferensi-internasional-1st-icebfg-20

18.Editor: Advertorial Tribune Lampung